Ethics
It is the policy of U.S. Private Jets to maintain the highest level of professional and ethical conduct in our business affairs. We place the utmost importance upon our reputation for honesty, integrity and high standards. Our policies reaffirm the importance of the standards in our Code of Business Ethics and Conduct, including strict compliance with all laws – federal, state, local and international – which affect our business.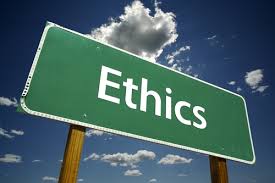 Our standards are maintained through the actions and conduct of all U.S. Private Jets personnel. Our employees know that it is their obligation to conduct themselves in a manner that ensures the maintenance of these standards. Our Code of Business Ethics and Conduct are distributed to each employee. U.S. Private Jets management is personally committed to the ideas, principles and procedures described in these documents. Our hard-earned reputation for the highest standards of business conduct is of the greatest importance to U.S. Private Jets. 

All U.S. Private Jets employees have a vital interest in compliance with our Ethics Program. Compliance assures the continuance of U.S. Private Jets reputation for integrity and fair dealing. Within each operating unit of the Company, the managing director of the unit has the overall responsibility for implementing, monitoring and enforcing our program. U.S. Private Jets employees are responsible for ensuring that their own conduct, as well as the conduct of those who report to them, comply with this program. Our Ethics Program is considered the true expression of the Company's philosophy and intent. Adherence to these policies is mandatory for all Company personnel, and each is responsible for ensuring that the policies are understood and implemented in a manner consistent with all requirements. 
Revisions to the Ethics Program may be issued from time to time to reflect expansions or changes in applicable laws and regulations.