Our Commitment to Safety
U.S. PRIVATE JETS is committed to the safety and security of our clients. We believe that the ultimate experience is not only the quality service you receive but also the quality of measures you expect. You, the crew and the aircraft are our most valuable resources and we only select that exceed the exceptional standards of the Federal Aviation Administration (FAA) and pass audits from either WYVERN or ARG/US. The FAA regulates the charter operators that service U.S. PRIVATE JETS' clients, under FAA Regulation 135. Regulation 135 establishes the safety, maintenance, and operations standards for charter aircraft operators.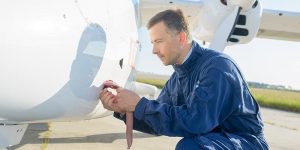 In addition to the stringent requirements set forth by the Federal Aviation Administration (FAA) for FAR Part 135 air carriers, U.S. PRIVATE JETS additionally requires certain criteria to approve aircraft and carriers for flight operations.  This criteria includes approval from third party independent auditing agencies (ARG/US Gold, Gold Plus, or Platinum, Wyvern and IS-BAO), aircraft age, maintenance requirements, appearance and condition of aircraft.
Operators that undergo an on-site safety audit and are found to meet the rigorous safety standards conducted by Wyvern auditors are recommended for use by all Wyvern clients. Operators that successfully complete the audit have met the Wyvern Standard, a globally recognized seal of excellence. The Wyvern Standard far surpasses the industry standard for air charter safety. Operators that pass the on-site audit also agree to post-auditing, which requires them to provide up to date information regarding aircraft and crew. WYVERN's database verifies this information daily, which ensures the validation of the audit throughout the term of the recommendation.
The ARG/US Platinum rating is awarded only to those operators who, after completion of an intense operations, maintenance, and safety systems audit by accredited industry experts, have demonstrated that their procedures meet or exceed industry "best practices" in all phases. IS-BAO certification is recognized as the international standard for aircraft operations and safety.
Call us at 877-672-JETS for more information about executive private jet charter service
U.S. PRIVATE JETS does not own or operate aircraft which allows us to provide unbiased information and research while working on our clients behalf to secure the safest and most reliable aircraft available in the marketplace.